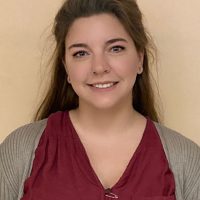 Caitlin Reagle B.A., C.P.R.P.
Psychiatric Rehabilitation Specialist at the Challenge Center
Caitlin has been with Hand in Hand since 2017 where she has been inspiring those around her to bring out their own creativity and express themselves through arts and crafts.  She has chosen to work in the psych rehab field because she loves watching people grow and achieve their hopes and dreams.  She is currently going back to graduate school to become a Licensed Professional Counselor (LPC).  She is a loving wife and a very caring and happy mother.