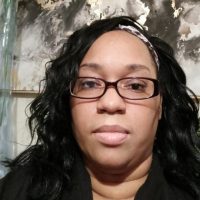 Kilana Livingston
Administrator at Renewed Life Haven
Kilana Livingston Is compassionate and patient- focused LPN with 10 + years of professional experience in ambulatory and acute care settings. She is overly excited to be the new Personal Care Home Administrator at "Renewed Life Haven." Kilana is eager to support the new Enhanced Personal Care Home by offering the residents top-class service and to help our staff provide quality service and care to our residents. She is repeatedly recognized for her compassion in nursing, her team-oriented environment, and taking on leadership roles.
Kilana's  work experience includes employment as a charge nurse with Elmwood Gardens working with the Geriatric & Rehabilitation population, Community Health Net as the Ryan White Nurse Case Manager and Outreach Specialist working with a diseased specific population. Aveanna Health Care as a Field Nurse working with the Geriatric & Pediatric population and Saint Mary's Homes -East specializing  in skilled nursing.
Kilana's Education Background includes an Associate Degree in Nursing from Tri State Business Institute in Erie, PA.  She is currently studying Gerontology at Geneva College and will complete her B.A in May of this year. She received her PCHA, ALA and NHA certifications from Penn State University.
Kilana's Interest includes being an active and sociable individual. She enjoys meeting new people, attending church and reading. Her hobbies include stockpiling and shopping.