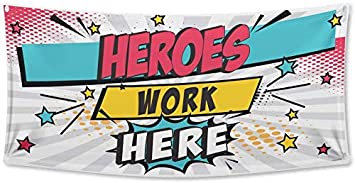 Hand In Hand Job Openings -- Multiple Positions!
Come Join Our Team!  Come Make a Difference!  Please share with anyone looking for a job, full or part time, entry level or advanced
Driver – Franklin
Part-time (approximately 20-24 hrs per week) Includes vision & dental benefits
Driving agency vehicles (primarily mini vans and 15-passenger vans)
Starting Wage: $12.50 per hour
All driving starts at our Franklin office–Must have a valid PA Driver's license.
Majority of driving in Venango and Crawford Counties
Some driving out of the area (Erie, Butler, Pittsburgh)
Fairly regular driving routes & passengers
Must be able to read driver's schedule
Must be able to know the local area, read a map, and/or use a GPS or phone for getting to various addresses
Personal Care Assistant/Substitute–Renewed Life Haven-Saegertown
HIRING 2 PEOPLE
(A) 35/28 hour rotation (B) 14/28 hour rotation
Starting Wage: $13.50/hour
Great job to grab some extra hours to supplement your income or to just enjoy more time off each week
Overnight-Awake Shift (midnight-7am) 2-4 days per week
Ability to fill in for staff who are on vacation or out sick
Up to 15 residents live in the home
Working with adults with serious mental illness
Requirements: High school graduate or equivalent, previous experience in human services, health care, or related life experience.
Must have a valid PA Driver's license.
Psychiatric Rehabilitation Worker–Franklin
The Challenge Center is looking to hire 2 psych rehab workers!  These individuals will be a part of a growing team of psych rehab practitioners!  On a weekly basis the job responsibilities include working in an outpatient group/individual setting teaching adults with mental illness life skills and how to build supports.  This kind of work is very rewarding where you would partner with individuals helping to gain employment, housing, educational goals and much more.  If you are looking for a rewarding career in the mental health field apply today.
Full-Time with benefits
Starting Wage: $15.50 per hour
Monday-Friday Flexible Day Shift, Occasional but rare weekends
Work locations: Franklin Office
Experience in Telehealth and Electronic Health Records is preferred.
Proficient Computer and Microsoft Office skills are required.
Strong Documentation and Communication Skills
Ability to Problem-Solve both Independently and with a Team
Crisis Management Skills
Facilitating/Teaching Classes is at least 50% of this job
Recovery Orientated, Wellness-Focused
Training provided toward the CPRP credential (certified psych rehab  practitioner)
requirements: Bachelor's degree OR Associates AND 1 year direct experience in mental health; OR High School Diploma or Equivalent AND 2 years work experience in human services which must include 1 year of direct experience in mental health work (must show this on resume and provide documentation).
If you have friends who might be interested and qualify for these positions, please have them submit a resume ASAP and make sure that we know you recommended them.
If YOU are interested, let your immediate supervisor know your interest, and update your resume ASAP to reflect that you meet all the eligibility criteria.  Submit  your resume to admin@challengectr.com or 118 Grant St. Franklin, PA
Full job descriptions available upon request at the office 118 Grant St. Franklin or we can email them to you just give us a call 814-432-4280
We're an equal opportunity employer. All applicants will be considered for employment without attention to race, color, religion, sex, sexual orientation, gender identity, national origin, veteran or disability status.