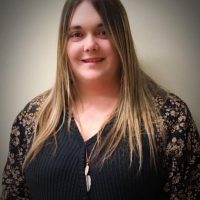 Aaron Burkhardt B.A., C.P.R.P.
Director of Psychiatric Rehabilitation Services
Aaron has been working at Hand in Hand since 2013 where she has worked as a direct care psych rehab staff to being promoted to Director of the program.  She dedicates her time to focus on improving services in the Challenge Center and broadening the horizon for new psych rehab services in the community.   She currently is active on the PAPRS Board of Directors and assist in making changes in psych rehab across the state of Pennsylvania.  Aaron is a mother of two and in her free time enjoys pampering her dog and gardening.