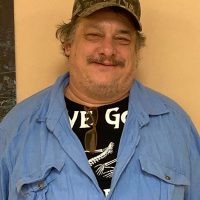 Richard "Rick" Lawson
Cleaner at the Challenge Center. 
Rick has been with Hand in Hand since 2017.  He has chose to work at Hand in Hand because he likes to stay busy with doing inventory, stocking and cleaning.  He likes his jobs and states its fun and helps him learn to grow in the work field.  Rick prides himself in being the "jokester" of the agency and is always easy going and full of fishing stories.