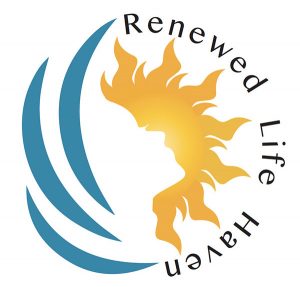 Renewed Life Haven is a newly created 15-bed enhanced personal care home that provides a culture of hope and empowerment.  We believe in a new way of assisting people with mental health challenges to care for themselves, to make choices, and manage their own life.  We offer a home-like environment rich with opportunities to learn and grow individually.  During an individual's stay at the home, through daily teaching moments and specific skills-building activities and groups, they will  be able to gain and improve independent living skills and be able to achieve their goals.
Friendly, well-trained staff
Spacious living area
15 large private bedrooms
Semi-private bathrooms
Large brand new kitchen
Recreational area
Laundry facilities
Rural county setting
Fitness area
Community involvement
Access to public transportation
Hands on learning environment
Personal choice
Goal focused
Mobile Psychiatric Rehabilitation option
Ability to manage your own life
A Place To Learn
You have the opportunities to acquire new skills, knowledge and understanding in day to day activities and experiences in the home.
A Place To Grow
Personal growth is the ongoing process of understanding and developing one's self in order to achieve one's fullest potential.  Personal development is a vital part in a person's growth, maturity, success and happiness.  It is the foundation of emotional, physical, intellectual and spiritual health.
A Place To Thrive
When someone thrives, they do well and are successful, they are healthy and strong, and they will flourish.
A Place To Belong
You are valued and appreciated for being uniquely you!  We see the treasure in you as a person and we help you discover and appreciate yourself too!